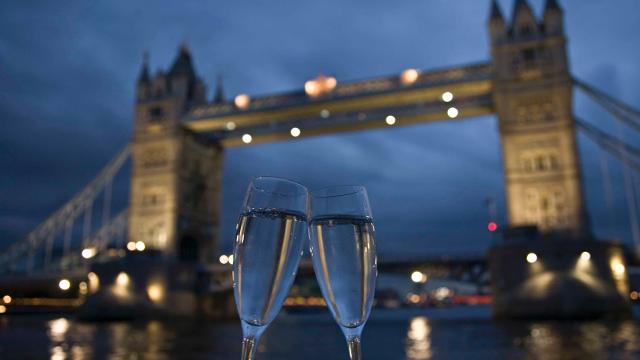 Experience Valentines Day In London With High Class Escorts
Whether you are a romantic at heart, or a cynic resentful of Valentine's Day, there are good reasons to book a high class escort for February 14th in London. It's true, not everyone welcomes Valentine's Day with enthusiasm, but at Haute Girls, our beautiful high class escorts will be available for bookings should you need company after a long, weary day at work.
Make Valentine's Day an excuse to treat yourself
The origins of Valentine's Day are obscure, but loosely based on the martyr Saint Valentine put to death for performing secret marriages during Emperor Claudius II's reign. By Chaucer's time, the term 'Valentine,' was linked to courtship and poetic love; the modern day version of Valentine's Day started in the turn of the 20th Century when special Valentine's Day cards were given to sweethearts and confectionary businesses started to use it as a marketing ploy. If the history of Valentine's Day is anything to go by, you do not have to celebrate Valentine's Day in any particular way (because there are no clear precedents for enjoying February 14th) as long as you are enjoying yourself. We all need excuses to take some time out for ourselves, and it seems that Valentine's Day, right in the middle of an uneventful month, could be an excuse to spoil ourselves. If you are the extravagant type who enjoys spas, fancy dinners and deluxe suites in the city, then why not book the company of a high end escort to celebrate Valentine's Day with you? Beautiful elite London escorts like the models you see in our gallery excels at treating you like a VIP and making sure that every minute spent with them will be like on cloud nine.
Spoilt for Choice
How will you celebrate Valentine's Day with a stunning London escort? Ahem, let us count the ways...really nothing is too extravagant for these stylish and elite companions who au fait with the best restaurants, hotels and bars in London from the streets of Clerkenwell EC1 to the heart of Mayfair W1K. You can literally hail a taxi straight from work and meet your Valentine's Day escort at your favorite restaurant, ready and raring to go for a great evening ahead. Depending on your tastes, you could even book an evening at the theatre in Strand WC2A, or order a dozen red roses to complement your intimate Valentine's Day room service back at your suite. When it comes to a longer booking, our high class escorts instinctively knows how to treat clients to make the extra hours with them electric with anticipation.
You can have it your way
One of the best things about booking escorts for Valentine's Day is the satisfaction of being yourself. Really, high class escorts do not need you to impress them (unless it is little tokens of appreciation such as gifts), and their priority is to make you happy. There is no need to tread on eggshells or treat Valentine's Day like an apology to your girlfriend in conventional relationships. You can just relax, let a few buttons loose and order your favorite food. It may sound selfish to want to live like a king for a day with a beautiful young escort fawning over you, but then-who says you can't? Carpe Diem.