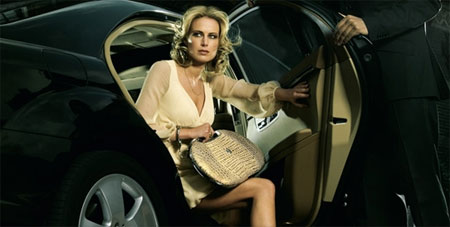 More Frequently Asked Questions About Booking Escorts In London
The etiquette of booking high class escorts may be unwritten but when observed helps to make the booking run much more smoothly. Employing good manners is not something which everyone can do instinctively, and asking questions is never too embarrassing if you are going to behave better next time. This blog answers some questions which we have missed out from our last FAQ blog; the increasing frequency of the following questions is the reason for Haute Girls to address them today.
Should I give my escort a lift home?
Offers of a lift may be accepted if your escort feels safe. Some escorts finds this perfectly charming and a nice gesture from the client. However, not all escorts feel this way, and it is good manners to respect that. When your escort has a taxi arranged to transport her back home, then your offer of a lift would be unwanted and presumptuous. By extending your time with her without paying, your escort may see this offer as boundary pushing. Furthermore, some escorts don't want to be seen in a client's car, or cannot accept lifts home for personal reasons. If your escort does not have a ride home, you may arrange a taxi for her, which is what most clients would offer to do.
To Tip or Not to Tip?
In London, an elite escort's published fees includes the service charge already, so to speak, and tips are discretionary rather than expected. Clients may tip if he or she wishes, and the escort will graciously accept this. However, if an escort was touring in the United States, Canada or countries where tipping is customary, then this is encouraged if not expected.
Is it good form to ask for the escort's private phone number?
If you book a high class escort from an agency then she will not be permitted to give out her number. An escort agency needs to protect the privacy of their models, as well as maintain business by acting as intermediary between the client and escort. It is not good form to ask for the escort's phone number no matter how good the client's intentions are, because this would compromise the escort's privacy. Escorts who are known to meet clients privately will be shunned by her own and other escort agencies, so clients who ask for escort's numbers are not really helping escorts financially in the long term. In an ideal world for escort agencies, escorts will cooperate fully with the agency for mutually beneficial gains. However, in reality an escort may give out her private phone number at her own discretion. The decision will rest with the client whether to accept it.
Shall I reimburse my escort's special purchases?
All purchases made by an escort at the client's request and for the specific purpose of a booking should be paid for by the client. An escort would need to keep the receipt for a full reimbursement. Special purchases for the booking would include and not limited to: clothes, role-play uniforms and lingerie, toys and accessories, fragrance or personal anointments, specific beauty treatments (manicures, vajazzle, waxing), travel tickets, hotel booking invoices and even car parking if applicable.
Do I have to give my name for a hotel booking?
No, you don't have to, but this depends on the hotel you are staying in. Some hotels have a strict policy to monitor visitors and they will ask who is visiting the client for security reasons. Even if you do not give a name to your outcall escort, she may have to produce a name eventually in order to answer hotel security. A professional escort agency values the client's need for privacy and will act proportionately to ensure their girls are going to a genuine client but at the same time discreet. This is why many clients cooperate with escort agencies by giving their full reservation name. Remember that it is not the hotel's business to pry into their guest's personal life, and professional escort agencies would never use client details for purposes other than a booking.