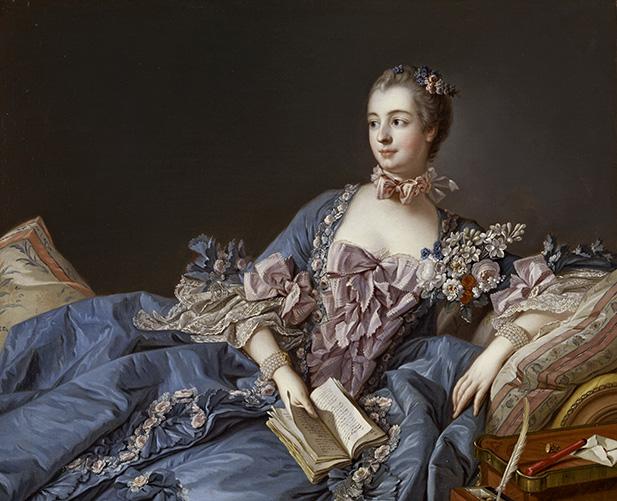 Courtesans or highly priced escorts? What's the difference
Since the beginning of exchanging physical intimacy for money, women have used all sorts of adjectives to describe what they are.
According to etymology, the 16th Century word courtisane from French meant a 'woman of the court.' Literally, these courtisane were patronised by the upper society or members of court. In Italy at around the same time, they were called cortigiana.
These courtesan women manouvered around courtly circles; their clients were all upper echelons of society. This is explained by the fact that internet marketing did not exist in 1540 France or Italy, so courtesans were introduced by exclusive social circles. Their prices were also exorbitant (adjusted for inflation) which explains why only aristocrats could afford their company.
Here is the interesting thing: courtesans still exist now, but this word is used interchangeably with highly priced escorts.
But this begs the question; are all courtesans highly priced escorts, and are all highly priced escorts courtesans?
Escort is used interchangeably with courtesan but with different connotations
Let's look at the most used marketing synonyms nowadays:
Elite escorts
High end call girls
High class escorts
Upmarket masseuse
Upscale prostitute
Fille de joie
VIP model escorts
There are nuances of difference in what they mean, and in the strictest definition of courtesan, they do not carry the same meaning.
There are endless debates about what an escort means, but the connotations are different from being a courtesan. Escorts sell their service and time for money to any client who can afford her prices. She can be priced low or high, it does not matter. If we go by this definition, then courtesans are highly priced escorts who only see a small number of clients annually.
In contrast, not all escorts are courtesans, especially is she is priced at the lower end of the market.
Why is the term courtesan used in marketing?
You can make a search query for London courtesans and see many results containing this keyword.
Courtesan is a keyword -that is loaded with meaning.
Firstly, it has a different ring to it compared to high class, elite, VIP, exclusive, upscale, upmarket, high end. A courtesan is inherently prestigious and historically significant. In a world of new money and parvenu nouveau riche, courtesans speaks of old world money...and sophistication. It is an effective marketing ploy.
Secondly, courtesan implies a high level service provider with renowned beauty or skills. This has value and appeal to certain clientele.
Thirdly, courtesan, courtisane, or cortigiana are niche in the escorting industry. For the geographical location of London, courtesan is a less competitive keyword compared to London high class escorts, elite London escorts, and so forth.
If we are honest about some women advertising themselves as courtesans in London, they are not really courtesans. Their prices and services are inconsistent with the meaning of courtesan. Nevertheless, it is effective for marketing-no quibbles about that.
Why do highly priced escorts in London shy away from the word courtesan?
There are several reasons why escort girls in London charging higher prices are reluctant to use the word courtesan in their advertising copy.
The main reason is that it is an archaic word which creates certain expectations. They find it pretentious and not really descriptive of who they are. Escorts working in a cosmopolitan, modern urban environment don't want to conjure up images of a royal court with fussy courtiers.
The term courtesan is only relevant when the person is truly consistent with the meaning of a courtesan.
At Haute Girls, we call ourselves a high class London escorts agency instead of a courtesan agency. In the gallery section of our website, you can find girls with the beauty of a courtesan but without the lofty connotations.
London has a fascinating history of courtesans
Nell Gwyn, who was a celebrity courtesan of the Restoration period has a building in London named after her -Nell Gwyn House in Sloane Avenue SW3 3AX. This grand residential building in London's Chelsea area even has a statue of her in a coquettish 17th century dress. Nell Gwyn, born Eleanor Gwyn was the long term mistress of King Charles II of England; she socialised with Londoner Samuel Pepys and acted as principal in several plays.
Laura Bell was a London courtesan of irish descent; she seduced the Nepalese Primer Minister and members of the English aristocracy. It was rumoured that her overnight fee was £250,000 at the time. Her husband, the well heeled Captain Thistlethwayte killed himself in a shocking manner and Laura Bell lived the remainder of her high society life as an Evangelist.
Kitty Fisher started her courtesan career young and was the tabloid darling of her day. Though her fame burnt brightly, and she managed to secure a marriage, she died young at the age of 25.
Harriette Wilson was born in Sheperd Market Mayfair London, in a large family of 15 children (of which 3 other sisters became courtesans). Reputed to be very beautiful, she bedded the first Earl of Craven, first Duke of Wellington and Lord Ponsonby. It was rumoured that she was the mistress of the Prince of Wales, but this was later refuted by her own memoir.
Cora Pearl was born Eliza Crouch in Plymouth UK and became the greatest French courtesan demimonde in the 19th Century. Her career started in an upmarket London brothel, called the Argyll rooms and she entered high society from there to become the mistress of the Prince of Orange and other members of the French aristocracy. At the height of her career, she commanded 10,000 francs for an evening.