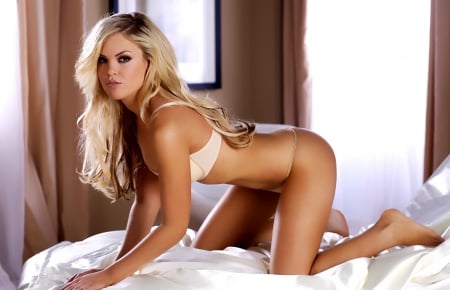 Reasons Why High End English Escorts In London Are Desirable
They say that there is no woman as cheerful as an English woman. There are so many stereotypes about women born and bred in England, that this blog post would not suffice to cover them all! Much has been said about the beauty of English women and their idiosyncracies, but no words could convey how charming they are in person.
In London, one of the most multiethnic escorting industries in the world, English escorts are renowned for their charm. Many English clients and clients from foreign countries are fascinated by them. The most high end escort agencies represent elite English escorts and of course, they flaunt their English-ness as a marketing ploy.
So, what are the reasons to hire English escort girls in London? Here are some compelling reasons to consider:
1. English escorts in London are beautiful facially
It is true that elite escorts are selected for their beauty and elegance; English escorts are truly beautiful in this regard. With no disrespect to other ethnicities, English beauty is different from the Slavic, Eastern European, Latin, Middle Eastern, Asian and African standards of beauty. They differ in their body type and facial features-if you do not believe me, there is a slight difference. Just look at this facial features chart here of women from different ethnicities. What you will notice is that English women have soft facial features that make them look feminine and rather appealing to the opposite sex.
2. English escorts look more natural
Trends in beauty change all the time-in some countries, plastic surgery is more prevalent and women strive for the Instagram look rather than looking like their natural selves. Sometimes, you can tell a woman's country of origin just by how much surgical alterations she has had! English London escorts, on the other hand, celebrate and embrace their natural beauty. If they have small breasts and uneven teeth, they flaunt it instead of getting veneers and breast implants. Clients love this about English escort girls-they are perfectly imperfect and dare to look like themselves.
3. Elite English escorts are well presented
What makes a woman beautiful? Other than her physical traits, it is her poise, manner of speech, dress and innate elegance. English escorts have all of those, especially if she is well bred and educated. She will be well groomed and dress appropriately for what the situation requires. Her style is normally understated rather than overtly glamorous.
4. The English accent
Let's face it, the English accent, or the Queens English is very sexy. When English escorts talk in their RP English accent, it really commands attention. I don't know why English escorts are considered classier than other escorts, but it could be something to do with their Downton Abbey accent. Jolly good!
5. English escorts are feminine in the era of feminism
English escorts can be astute business women but they still treat men as men and act like a woman. When clients book an English escort service, he wants a feminine companion who takes his mind from the stresses of work. The last thing he desires is a loud mouthed woman who reeks of feminism. He has had enough of that from his female work colleagues, thank you. English escorts can be very feminine and emphasise their womanly charm.
6. English escorts are usually well educated
Intelligence is a turn on, both the academic and emotional kind. Clients adore an escort with her own opinions and clearly well informed about a variety of subjects. It is too easy to fall for a pretty face, but once the conversation dries out, clients will look elsewhere. The appeal of elite English escorts is their education, broad outlook and cultural background. Granted, that language is no barrier, there is always something to converse about with these lively English escorts.
7.Your mind will be challenged by English escorts, in a good way
Courtship is a lost art and English escorts adore clients with old school courtship skills. When you are with an English escort girl, she will not be fawning all over you until you have proven yourself to be respectful, considerate and kind. Due to their cultural backgrounds, English escorts have a reserve that requires a bit of effort to warm up. That is not to say, they are incapable of affection. They have to know that the man they are with is a true gentleman. If you think that she will be a passive, submissive creature who will do anything you ask as long as you throw lots of money at her, this is not the escort companion for you.
8.English escorts are more selective
This is true, an English escort may be more selective of her clientele, even if you can afford her rates. Think of elite English escorts as a high end club; she will reject some applications of membership. Whilst this is disheartening for some clients when they want to book an English escort, it makes other clients more appreciative of her company. If you are not well behaved or fit into her criteria of clientele, an English escort will not entertain you.
9.English escorts are harder to find, even in London
Elite English escorts are harder to find compared to escorts from other cultural backgrounds. This is a fact that makes supply and demand different for English escorts. Most escorts working in London come from countries that are less affluent. In fact, most escorts in London are Eastern European, Latin American or Asian. It feels very rewarding when you find a genuine English escort after much searching.
10.English escorts knows how to party and have fun
English escorts have a high tolerance for drinking and partying...if they are listed as party escorts, then be prepared for an evening of fun in their company. Of course, English escorts will have their limits, but they are generally, more amenable to a night of drinking and social activities.