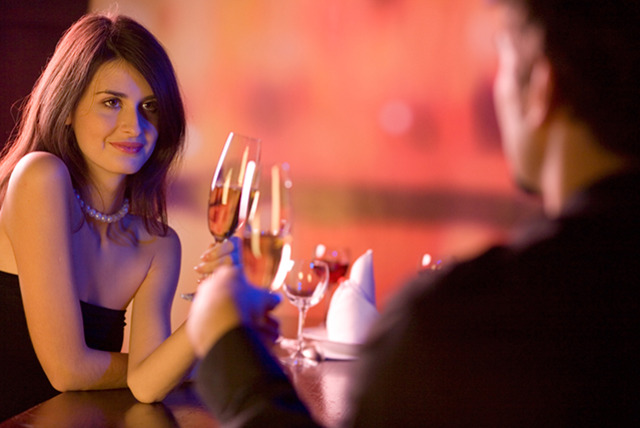 What to look for in choosing the best high end model in London
When you are booking a high class escort in London, the choice is not only overwhelming but also confusing. There is a diverse range of prices, models from all nationalities and agencies operating on different levels of customer service. The best escort for you is probably a matter of personal choice which pertains to physical appearance and services, but by doing some research about the high class escort industry and how elite escort agencies work you will come closer to the escort experience that you are really looking for.
As a general rule of thumb, high class escort agencies which have professional photographs, friendly receptionists and a well written website are a good place to start. If you have membership to review sites such as Captain69 then you can avail yourself of the genuine client feedback that has been left for the agency girls. You can even check the date that the agency website's domain has been registered to see how long it has been running for, and by the same implication how long its been successful in making profits. One of the main concerns of clients is what sort of experience they will get with the fees they pay for high class escort services. Of course, by paying more, clients expect a more premium level of service compared to escorts charging a lot less. The discrepancy in price must be justified right?
Since elite escorts are one of a kind, there is no comparison to the companionship that they provide. It is easy to confuse price as a metric to how satisfied you will be with an escort; in actuality, prices are metric to the quality of experience you will get. The higher the price, the more tailored, intimate, sophisticated or decadent your escort experience will be. But even with the most exquisite escort company, there is no guarantee that you will be happy because that is a personal matter. However, saying that, elite London escorts are adept at treating you in a way that would make the incidences of you being satisfied much higher!
Top 8 tips for choosing a high end service provider-and are often overlooked!
Here are some tips that clients tend to overlook when selecting a high end escort service provider:
Tip 1: Let the communication style guide you
Clients often have great intuition when it comes to find a compatible escort. The way that an escort writes about herself and her services is very telling. When it comes to communicating with the client to arrange a booking, it is always a red flag to get no replies or replies that do not address questions that the client may have. Be wary of so called high end escorts who evade questions about their services or take hours to reply to a simple question.This indicates that she is careless about her services and client satisfaction.
Tip 2: Ask for a recent selfie
Clients are attracted to the glossy, beautiful promotional photographs on an escort website, but, as experience have shown, they are not always representative of the model. Some clients would never make a booking if he knew what the escort really looks like-it is that simple and very easy to avoid this problem if the client asks for a recent selfie of the escort. This lets the client see the model in her natural environment and whether she is attractive. Some clients will go a step further and ask for a video call-or Skype Business call. If arranging a booking through a professional escort agency, the client will be advised on what verfication photos or videos will be given.
Tip 3: Reach out to a friend or colleague for recommendation
Clients are often shy to ask others for recommendations, especially if they feel that others cannot give them the information that they need. In addition to feeling shy, people also have different budgets and preferences when it comes to booking an escort. However, asking for recommendations can help resolve an important issue: will the escort be any good? It is surprising how much better a booking can be when recommendations are sought from other clients.
Tip 4: Talk about your special booking requirements
Often overlooked by clients, talking about special requirements can differentiate the best service providers from the lesser ones. Great escort service providers always pay attention to detail. They may not be able to accommodate certain client needs but their communication about this very clear. An example of special requirements is dress request, which many careless escorts get wrong. Ask the escort to confirm that the special requirements will be seen to during the booking. If she evades the question or does not confirm, it is almost always a recipe for disaster.
Tip 5: Ask to talk on the phone
In the many years of working in the escorts industry and using phones, it is surprising how few clients take the opportunity to connect with their escorts before a booking. Asking to talk briefly on the phone is a great way to hear the escort's voice, get a better idea of her personality (whether friendly, chatty or cold), and an ice breaker before meeting in person. There are so many phone apps that escorts use these days, such as WhatsApp and Skype that can help client decide even better.
Tip 6: Plan for cancellations and unforeseen circumstances
It happens all the time: an escort will agree to a scheduled booking and something happens on the same day to cancel it. An overlooked tip is to line up a plan B, C and even D within the same location of the first choice escort. This is very useful for incall bookings where a client can walk from one cancelled booking to another address easily.
Tip 7: Background verification check
It is always a good idea to Google Reverse Search any escort photos before a booking to see where she is advertised across the World Wide Web and how much she is charging at other agencies. A client can find out other things about the escort, such as negative reviews and bait and switch using another model's photos.
Tip 8: Trial booking when meeting for the first time
When clients book an escort for 2 and more hours, and he has never met her before, he is committing to a lot of risks-such as compatibility issues, and service. A longer booking is always more enjoyable than a brief one but it is only enjoyable with the right escort service provider. A client is well advised to try booking for a shorter period first and if it is very successful, a longer booking can be made. This is the best tip for longer travel escort bookings as well. Of course, sometimes, a client can get lucky for the first time, but this tip mitigates any risk such as bad service.
More choice and more decisions in choosing the right London escort agency
In recent years there has been a twofold increase in the numbers of high class escort agencies. There are big elite escort agencies who have literally hundreds of girls on their books, and smaller ones with less than 50. The smaller boutique agencies like Haute Girls London tend to be more careful in their selection process and know their models better. Because there are fewer European escorts, Latina and Oriental escorts to promote, the small elite agencies spend more time and money to promote each model individually. They have carefully cultivated their image to represent quality, consistency and tailored customer services. At Haute Girls, our elite London escorts have style, substance and sensuality. You will be hard pressed to find models of a higher calibre in the city. We pride ourselves on recruiting girls who are most qualified to providing you with a memorable escort experience. By selecting the best, you can be assured of a great quality companionship every time.